Pipe & Piper has rebranded to PNP Digital

Pipe & Piper has rebranded to PNP Digital. Same people, same expertise, just a new name and a new look.
We originally formed in 2013 and our main focus then was working with small, local business. Ten years on we have undergone some significant progression and we are now at a stage where we want our brand and our message to target our existing and growing client base. We are now proudly working with many national and international organisations.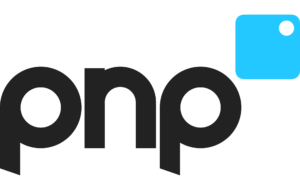 We are thrilled to announce a significant milestone in our journey – the rebranding of Pipe & Piper to PNP Digital. After much introspection, strategic planning, and a deep dive into our core values, we are excited to present a fresh and innovative face to the world that better reflects who we are and where we are headed.
Over the years, Pipe & Piper has evolved in tandem with the dynamic landscape of the software industry. Our commitment to innovation, client satisfaction, and pushing the boundaries of technological possibilities has driven us to continuously adapt and grow. As we reflect on our journey, we realise that our brand should not just be a symbol – it should be a representation of our identity, aspirations, and the unique value we bring to our clients. So, why the rebrand?
Reflecting our vision and values…
Our rebrand is a visual and conceptual expression of our core values, mission, and vision for the future. We believe in the transformative power of technology and its ability to shape a better world. Our new brand identity symbolises our commitment to pushing the limits of what is possible, fostering innovation, and delivering solutions that make a meaningful impact.
Evolving to meet changing needs…
The software industry is dynamic and ever-changing. To stay ahead and continue delivering exceptional value, we must evolve. Our rebrand is a strategic move to position ourselves as a leader in the next wave of technological advancements. It reflects our dedication to staying at the forefront of industry trends, embracing emerging technologies, and adapting to the evolving needs of our clients.
Strengthening our connection with you…
Our community – clients, partners, and employees – is at the heart of everything we do. The rebrand is a way for us to strengthen our connection with you. We want our brand to resonate with your experiences, expectations, and the trust you place in us. The new look and feel are designed to enhance your overall interaction with PNP Digital and create a more engaging and memorable experience.
Embracing a unified identity…
As we've expanded our offerings and entered new markets, we recognised the need for a more cohesive and unified brand identity. The rebrand brings all facets of our business under a single, harmonious umbrella, streamlining our messaging and making it easier for you to understand the breadth and depth of our capabilities.
Aesthetic and functional enhancements…
Beyond symbolism, our rebranding efforts include aesthetic and functional enhancements. The new visual identity is modern, sleek, and aligned with contemporary design trends. It not only communicates our forward-thinking approach but also enhances the usability and accessibility of our products and services.
How will it affect our clients?
In short it won't, we have changed our web address, branding literature and contact emails.
We will continue to provide the same level of expert knowledge and commitment you are used to just under a new name. If you have any questions about the change please contact us and we will be happy to talk to you about the change. We are looking forward to the next ten years in our ever changing digital landscape.
What to expect next…
We are genuinely excited about this evolution, and we invite you to explore our new brand, engage with our updated website, and share in the enthusiasm for what lies ahead.
Thank you for being an integral part of our journey. Here's to a future filled with innovation, collaboration, and success!
https://pnp.digital/wp-content/uploads/2023/08/Control-Tower.jpg
720
1500
Dev Team
https://pnp.digital/wp-content/uploads/2023/09/PNP-Digial-DLB.png
Dev Team
2023-10-17 16:24:56
2023-11-24 13:10:48
Pipe & Piper has rebranded to PNP Digital